We Believe In 100% client satisfaction
A professional custom logo design agency in CA, Bakersfield, US. Any project is not rested until our clients are a hundred percent satisfied with the results. Our experts go to enormous lengths to accommodate our clientele and make sure you get the desired results in the form of brand expansion, better ROI, improved SEO and increased brand reach.
Impressive work!

"I always wanted to promote our traditional cuisines to people. It was my wish to do such a business, I began some research with my family and one of my nieces advised me to look into Aqua Design Works. They did not just teach me to be a part of this brand, but they also helped me understand how to do a decent business without having an investment. First, they created an illustration and crafted my business logo. And then Aqua Web designs created a website which is capable of catering to my orders with new features and services. I can update and maintain my website because of Aqua design works. I am thankful to my niece for finding them, if you guys want to create your own business, choose Aqua design works."
Izabella John
— Business Owner —
I couldn't ask for any better!

Aqua Logo Design is a fully equipped company where you can never go empty-handed. I have given them my company stationary to make and it was worth the investment. From design to resolutions everything was just perfect. Will be looking forward to working with them in the future for sure."
Thumbs up!

I could have not done my website design without the Aqua Logo Design team, the team members are far professional and their work is up to the mark. Much a happy customer. "
Hennry David
— Project Manager —
100% recommended!

Their logo creation is simply the best service one can have. They have a variety of ideas and concepts to help you out with."
aqualogodesign is not just looking for revenue,

but rather forming long-term collaborations with their clients. They provide the best professional content writer for any industry."
Brandan
— Associate Creative Director —
Why Client Experience is Important to Us?
At Aqua logo design, our main aim is to foster a culture that not only focuses on providing innovative solutions to present technology ecosystem but also reinvent the future. On one hand, while we strive to outperform excellence in our processes and business behaviors for unceasing success, on other hand, we place customer satisfaction as the utmost priority.
My Go-to Logo Agency For Sure!
Overall Rating from 49 Users
They delivered the exact logo I asked for. Loved the efficiency in their work, and their creativity. Outstanding work done by Aqua logo design. Thank you so much!
Amy Barrett
Business Owner
Thank you, guys, A++
Overall Rating from 34 Users
What a fun way to get everyone involved in the creation of your BRAND. I would highly recommend the Aqua logo design for anyone who needs help with a custom logo and stationary. It's amazing to see people all over the world come up with so many different designs. I think my favorite part is the fact that what I ended up going with was nothing like what I imagined or started with. Thank you, guys, A++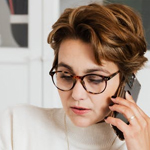 Carina Ashley
Managing Director
We have been extremely satisfied with Aqua work.
Overall Rating from 49 Users
His professionalism and commitment perfectly reflected the literary style of working. This is why we r happy To recommend his services.
Laurent chores
Project Manager
We are enjoying the success
Overall Rating from 49 Users
Provided an identity that has impressed all our customers. The logo speaks volume and have received numerous appreciations for it. The impact is profound and we are enjoying the success.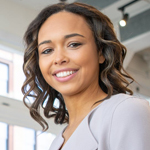 Excellent from start to finish.
Overall Rating from 49 Users
I highly recommend the best-animated logo company. Having no idea about design. I trusted these guys to produce a great looking logo and they did exactly what they said on their website. Multiple choices, no hidden extras, no hassle. Just an awesome logo that was backed up with excellent communication and customer service throughout the entire process. Thank you Aqua TEAM.
The Aqua logo design was so much fun
Overall Rating from 34 Users
I was so impressed by all of the logos designs. I received over my 7 day period. A couple of days in I even added information about what I wanted in the design, it was easy. I feel like I paid very little money to get a choice of the most beautiful designs. I've tried to get a logo locally and just wasn't satisfied. I can't wait until I need a logo again, or one of my friends needs a logo. I know exactly where to tell them to go! Aqua logo design.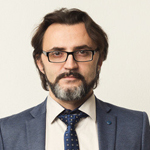 Terrier epic
Managing Director
Very affordable, professional, and quick service
Overall Rating from 49 Users
Aqua logo design thank you so much for the very affordable, professional, and quick service. We were referred to your services by a friend at a marketing meeting. Going forward we will continue to not only use us for our future projects but to refer you to all of our business partners and friends.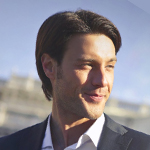 Hennry David
Project Manager
Delivered everything they promised
Overall Rating from 49 Users
Aqua has created two excellent logos for me. I love the creativity and clean, powerful look of the design. The registration was easy, with reasonable prices and support was exceptional. Delivered everything they promised. They even surprised me with a coffee mug with my new logo on it!. They executed above and beyond... which is rare. I will use them for all of my design needs.
John Thomas
Business Owner
Questions ?
Our support gurus are here to help you achieve design enlightenment. Check out our FAQs, send us an email, or give us a call.